Boeing Accelerates AML3D Component Production Orders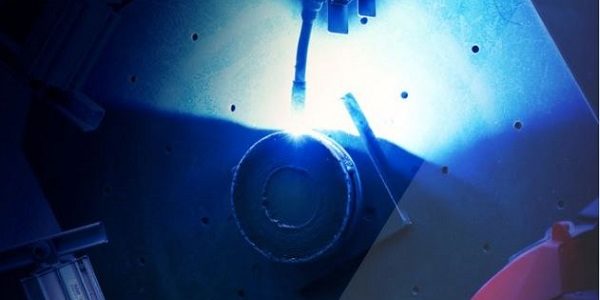 Boeing has accelerated its purchase order for components from wireframe additive manufacturing (WAM) technology developer AML3D.
AML3D today announced that Boeing has increased its AML3D order announced in July from an initial $140,000 to $350,000, indicating positive results from the company's procurement of initial aerospace components.
AML3D provided tooling components to Boeing in 2021, "aluminum test components" in the original $140,000 order, with Boeing now looking for "prototype components".
Boeing inspected the AML3D factory in Adelaide, which manufactures its Arcemy 3D printers (pictured), in March and the company is seeking AS9100D:2016 Aerospace Quality Management System accreditation.
The stock market reacted immediately with AML3D shares this morning jumping 25% to 10.5 cents.
Andrew Sales, Managing Director of AML3D, said, "This expanded purchase agreement with Boeing demonstrates the growing momentum of our business relationship with one of the world's largest aerospace companies.
"AML3D has already demonstrated to Boeing that our proprietary WAM metal printing technology produces high quality parts on time and to specification.
"The expanded purchase agreement…moves AML3D forward toward integration into Boeing's supply chain."
The company's Arcemy printer has a significant advantage over other metal printers in that it uses commonly used welding wires, eliminating the need to get exotic metal powders approved.
Photo: AML3D