CookUnity expands into breakfast with culinary creations from award-winning chefs Emily Peck and Jose Garces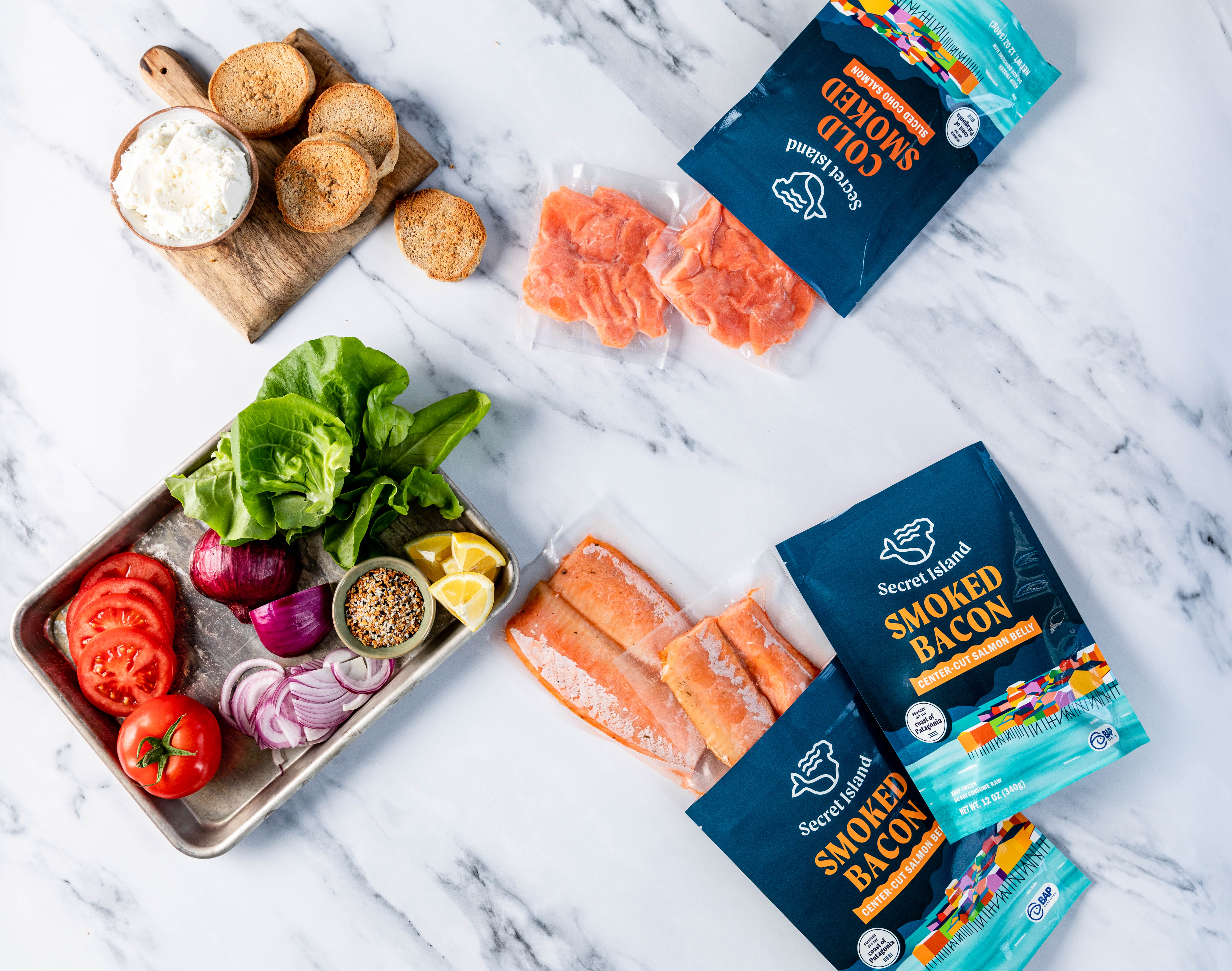 NEW YORK, NY— This fall, CookUnity, the leading chef-to-eater marketplace and new e-commerce platform, will expand its product portfolio to include a wide range of breakfast items. The expanded product offering will be available beginning October 17 in the New York market and surrounding areas (NJ, Boston, Washington DC, Philadelphia, Baltimore and Hartford, Connecticut) through its weekly subscription service, which offers exceptional meals freshly prepared by a collective of independent chefs once a week; the platform currently serves consumers in 90% of the United States.
New offerings from the first expanded dishes rollout will include breakfasts prepared by some of the country's most renowned chefs. Nutritionist and chef Emily Peck offers healthy plant-based dishes, including Strawberry Chia Yogurt Parfait with Granola; Award-winning Iron Chef and James Beard chef José Garces offers a mission-style chorizo ​​breakfast burrito; and the Power Wrap from America's most famous butcher, Pat LaFrieda, with egg white, turkey, mozzarella, spinach and a side of pesto or hot sauce.
"Breakfast is one of my favorite meals of the day and I'm thrilled to bring some of my favorite breakfast foods to the CU community," said Chef Garces of CookUnity. "We've had a lot of success with our mission-style lunch/dinner burritos, so I've created two breakfast burritos, exclusively for CookUnity. I'm also working on two breakfast arepas and two oatmeal mixes. Whether you're looking for something sweet or savory to start the day, I've got all the bases covered. These recipes are what I eat when I have time to cook breakfast and I can't wait to share them with followers.
Many breakfast dishes are also designed to be enjoyed throughout the day, as chef Emily Peck demonstrates by designing her meals to accommodate people with different types of diets. "These versatile meals are designed to keep blood sugar stable; eat them on the go or keep them in the car for a snack. They're a great balance of protein, good fats, and carbs your body needs, without the crash.
The expanded marketplace offers chefs the opportunity to increase their income through the CookUnity partnership (a fair model between the platform and its chefs to become entrepreneurs), and gives consumers more choices for delicious ready-to-eat options that can be adapt to their lifestyle. .
"Our product expansion brings us closer to our mission of unlocking the world's best food creators and bringing their dishes anywhere in the home," said CookUnity CEO and Founder Mateo Marietti. "We want to make the best chefs and the best meals accessible to everyone, in the same way that the best music or the best films are available to us. We believe chefs and eaters deserve it, and we're proud to help chefs expand their reach to millions of eaters.
CookUnity supports creativity, expression and diversity of voices in the culinary landscape, and leverages its platform to raise awareness of what a more equitable and sustainable food system can look like. CookUnity offers delicious dishes with ethically sourced ingredients from over 80 chefs who adhere to the highest standards and craftsmanship, and has over 500 chefs on the waitlist. With the expansion of the product into breakfast, CookUnity's dishes offer consumers more options than they did in 2018 when the company launched, and are a rarity of business model in the global ready meals market more of $160 billion.
About CookUnity
Launched in 2018, CookUnity is the first chef-to-eater marketplace connecting a diverse group of chefs with foodies to enhance the at-home dining experience, from dinner to breakfast, snacks, lunch and more.
CookUnity is building a fair model for chefs to become entrepreneurs, where chefs can expand their geographic reach to over 50,000 weekly subscribers across the country (compared to a restaurant or food venue that has a limited number of diners at a time). The platform brings fully prepared, restaurant-quality meals to consumers from CookUnity's seven state-of-the-art kitchens, giving chefs the ability to reach consumers in 90% of the United States. This new e-commerce model frees chefs to focus on creating delicious dishes, building strong teams, and connecting directly with fans.
CookUnity has raised over $70 million from leading investors including Insight Partners, Endeavor Catalyst, IDCV, Fuel Ventures and Gaingels.
For more information:
https://www.cookunity.com/