Dave Parry: How Industry 4.0 is changing the manufacturing landscape in aviation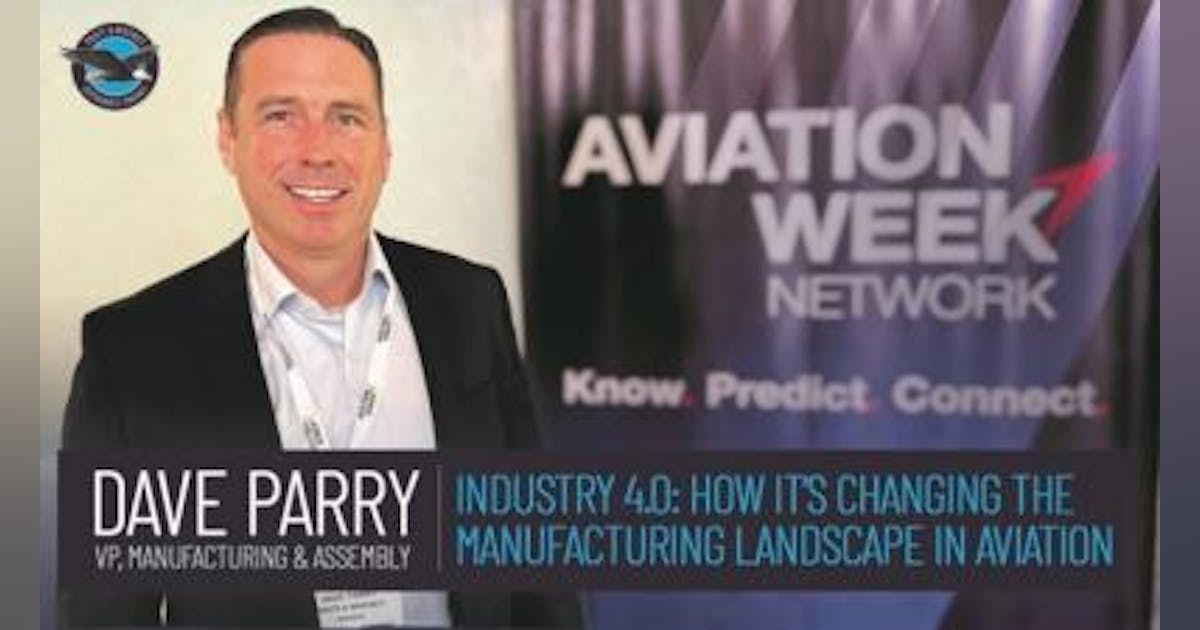 Industry 4.0 and the concept of connected factories took center stage at this year's Aviation Week Network Aerospace & Defense Manufacturing conference in Greensboro, North Carolina. As keynote speaker, Dave Parry of Pratt & Whitney, Vice President of Manufacturing and Assembly, highlighted how Industry 4.0 is changing the manufacturing landscape in aviation as well as how Pratt & Whitney applies these standards to the company's global manufacturing footprint for lean, connected and automated operations.
Pratt & Whitney's newest greenfield site – a 1.2 million square foot turbine wing production facility in Asheville, North Carolina – represents the harmonized execution of the company's CORE operating system and of the Industry 4.0 strategy integrated under one roof.
"We had the opportunity to take our vision of Industry 4.0 and turn it into reality," Parry said. "Going forward, we see increased volume for the production of turbine airfoils to support our Pratt & Whitney GTF engine and F135 product lines. These investments help us ensure that we have the capacity, infrastructure, production capabilities and workforce in place to meet future market demand.
From day one, the Industry 4.0 concept of a digital twin has been a big part of the vision and creation of Pratt & Whitney's new facility. Before work began, the landscape and topography were digitized, followed by the placement of hundreds of digital building renderings on the digital topography.
The new, pristine site in Asheville not only embraces Industry 4.0 standards, but also enhances Pratt & Whitney's current value stream for turbine airfoils through efficiency and improved workflow .
"An airfoil has already traveled over 2,500 miles and been handed over to eight different sites," Parry said. "As you can imagine, the amount of excess freight, inventory, double handling and inspection time adds up to a lot of waste in the process."
The new site concept boasts its efficiency and improved workflow by being vertically integrated for the production of turbine airfoils. Everything will be co-located under one roof. There will be no site transfers and the part will travel less than a mile, a significant improvement over today's operations.
The Asheville site also offers future opportunities for current brownfields. The principles used in the development of the new site will serve as a framework on a large scale.
"The new build made us question everything and ask ourselves, "Is this future-proof?" "said Parry. "We plan for the future state, we codify our standards, we reiterate our lessons learned, and then we reintegrate those lessons into our brownfields. Over the next few years, we are converging on the large-scale factory of the future. It's our plan", he said.