Excitement is growing in Lafayette as filming is set to begin this week on a film starring Oscar winner Morgan Freeman and 'The Hunger Games' Josh Hutcherson.
"57 Seconds" is a temporal thriller based on the EC Tubbs story "Fallen Angel".
Hutcherson plays a tech blogger, Franklin Fausti, who lands a major interview with tech visionary Anton Burrell, played by Freeman. After stopping an attack on Freeman's character, the blogger finds a mysterious ring that Burrell dropped that allows the possessor to travel 57 seconds into the past.
Curmudgeon Films and actor, producer and director Griff Furst return to Lafayette for the film. Furst, returning as a producer on this film, is no stranger to Lafayette, having previously owned a home here and been involved in about 20 films in the area.
Between 2019 and 2021, Furst was involved in four films in Lafayette that spent more than $2 million in Louisiana, including more than $861,000 in payroll, according to Louisiana Economic Development.
The state agency has certified Furst's companies for more than $830,000 in film production incentive tax credits through a program to encourage film production in Louisiana.
Tax credits are based on things like the number of Louisiana residents hired to work on the film and in the production.
The Lafayette Public Trust Financing Authority provides financial assistance to "57 Seconds". This is Furst's fifth film that confidence has helped.
The LPTFA contributed some of the money to start production, with the LPTFA recouping the funds plus 10% through state film tax credits that Furst was certified to receive.
If the state tax credits end up being less than the LPTFA loan, the production company must pay the balance of what it borrowed from the LPTFA.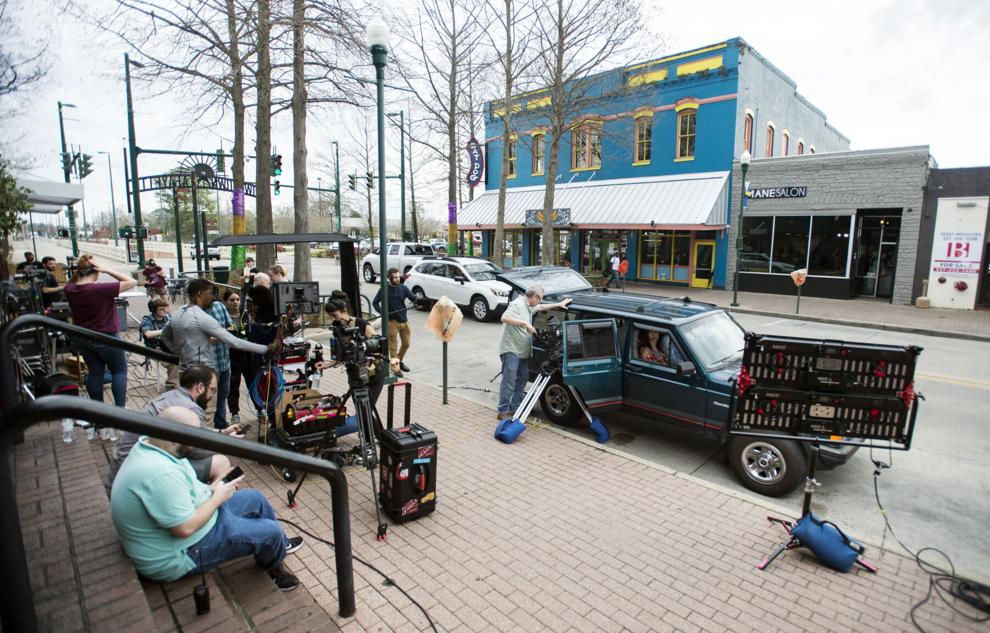 For "57 Seconds," the LPTFA approved a $1.9 million film production tax credit advance to Curmudgeon Films in February and March. This is the biggest breakthrough for the LPTFA out of the five films it has funded.
Other tax credit advances totaling $650,000 from the LPTFA to the Furst companies included:
$125,000 in 2020 to the Sinfidelity Society for "Sinfidelity".
$125,000 in 2020 to Sinfidelity for "Black Market Baby".
$265,000 in 2018 to YMBTK for "You Might Be the Killer".
$135,000 in 2018 to Dream Witch for "Nightmare Shark".
It's a good investment for the trust and the city, said LPTFA Executive Director Kevin Blanchard.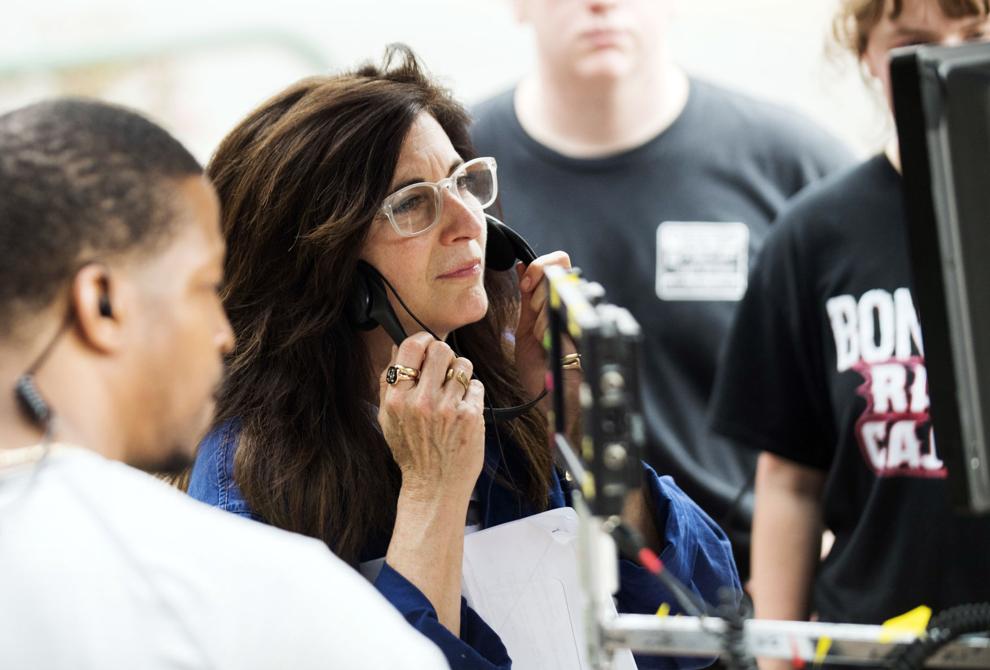 "We have capital that we need to put to work," he said. "We live and die on the interest we earn. We have the ability to meet that tax credit and get paid pretty well in the end. It's a smart business move."
A 10% return on the current advance of $1.9 million will net the LPTFA a profit of $190,000.
To receive an LPTFA loan, the film must be shot in Lafayette, Blanchard said. Productions spend on local businesses and hire local actors, tradespeople and production workers.
"We want to know that locals are being hired to do the job," Blanchard said.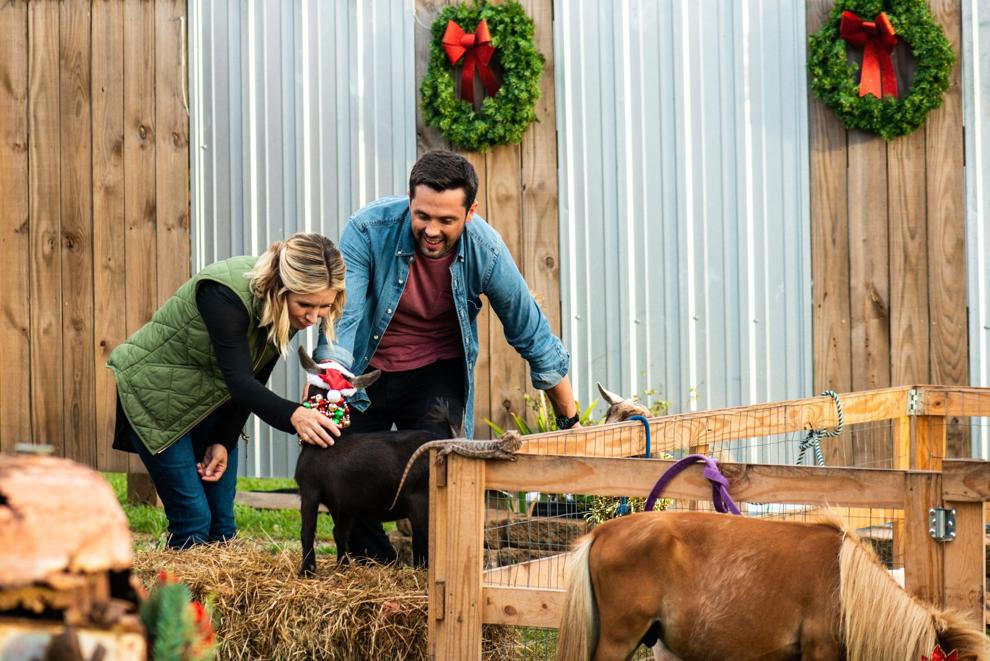 Ron Thibodeaux, LED Press Secretary, noted, "In terms of economic impact, for every $1 of certified tax credits, $6.12 of impact is felt in Louisiana's economy. .
Some 15 films shot in and around Lafayette over the past 10 years have taken advantage of the state's film production incentive tax credit program, according to LED. They received more than $9 million in state tax credits and spent more than $14 million in state, including $3.6 million in payroll.
They included:
2013
"Papa Noel", $373,206 tax credit, $1.3 million spent in Louisiana.
"Arachnoquake," $585,520 tax credit, $1.9 million spent in Louisiana.
2014
"A Sort of Homecoming", $298,480 tax credit, $965,140 expenses in Louisiana.
2015
"Cold Moon," $310,323 tax credit, $1 million spent in Louisiana.
2016
"Dirt Road to Lafayette", tax credit of $295,559, expenses of $951,823 in Louisiana.
2019
"Santa Jaws", tax credit of $262,752, expenses of $663,447 in Louisiana.
"Nightmare Shark," $164,607 tax credit, $427,886 spent in Louisiana.
"The Christmas Contract", $452,977 tax credit, $1.39 million spent in Louisiana.
"Hometown Christmas," $562,943 tax credit, $1.4 million spent in Louisiana.
"You Might Be the Killer," $420,060 tax credit, $1 million spent in Louisiana.
2021
"A Christmas Wish", $788,165 tax credit, $1.9 million spent in Louisiana.
"Christmas on the River," $807,219 tax credit, $2 million spent in Louisiana.
"Black Market Baby", tax credit of $130,425, expenses of $362,538 in Louisiana.
"Sinfidelity", tax credit of $117,299, expenses of $327,986 in Louisiana.
2022
"First Christmas", tax credit of $268,430, expenses of $870,119 in Louisiana.
Source: Louisiana Economic Development